Description: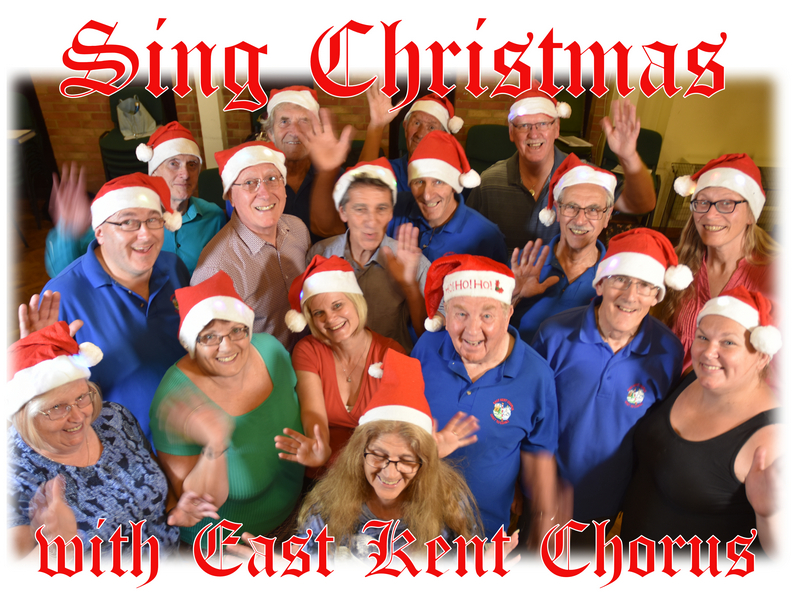 Sing Christmas 2019
A free singing workshop and concert by The East Kent Chorus
What would Christmas be like without the joyful and uplifting sound of choirs singing beautiful Christmas carols? These traditional songs are deeply embedded in our culture. Religious and non-religious folk alike join together to bring back childhood memories and create the happiness of Christmas.

If you have ever dreamed about singing Christmas carols in stunning 4-part harmony as part of an experienced choir, here is your opportunity.

Part 1: Sing Christmas Workshop
On 14th November, in Ashford, the award winning East Kent Chorus is extending an invitation to men and women to take part in a singing workshop and learn this traditional style of singing. The workshop will be fun, relaxed and encouraging and you will always sing in a group.

Part 2: Sing Christmas Carol Concert
We invite everyone who became inspired by the workshop to join with The East Kent Chorus and sing in a Christmas Carol Concert. There will be two rehearsals for this Concert on the 21st and 28th of November. These will progress the learning from the workshop and prepare everyone for a live, public performance.

Thursday 5th December
Christmas Carol Concert at Francis Street Community Church.
Bring family and friends to hear your beautiful singing on this lovely festive eveing.

How do I sign up for Sing Christmas?
Simply email our Secretary, Barry, at events@eastkentchorus.com and he will send you the details.

We hope you can join us for this great Christmas event.