On Thursday 23rd January 2020, we had a special rehearsal evening to celebrate ten years of harmony singing as the East Kent Chorus. Former members were welcome to the special night.
The chorus formed in 2009 as the Ashford Barbershop Harmony Club following a Learn to Sing event promoted by BABS,
Now under the Musical Directorship of Lindley Gram, the chorus is larger and more diverse than ever, having taken the descision to welcome ladies last year.
At the anniversary evening, original MD, David Holloway joined other original members present cut a fine cake.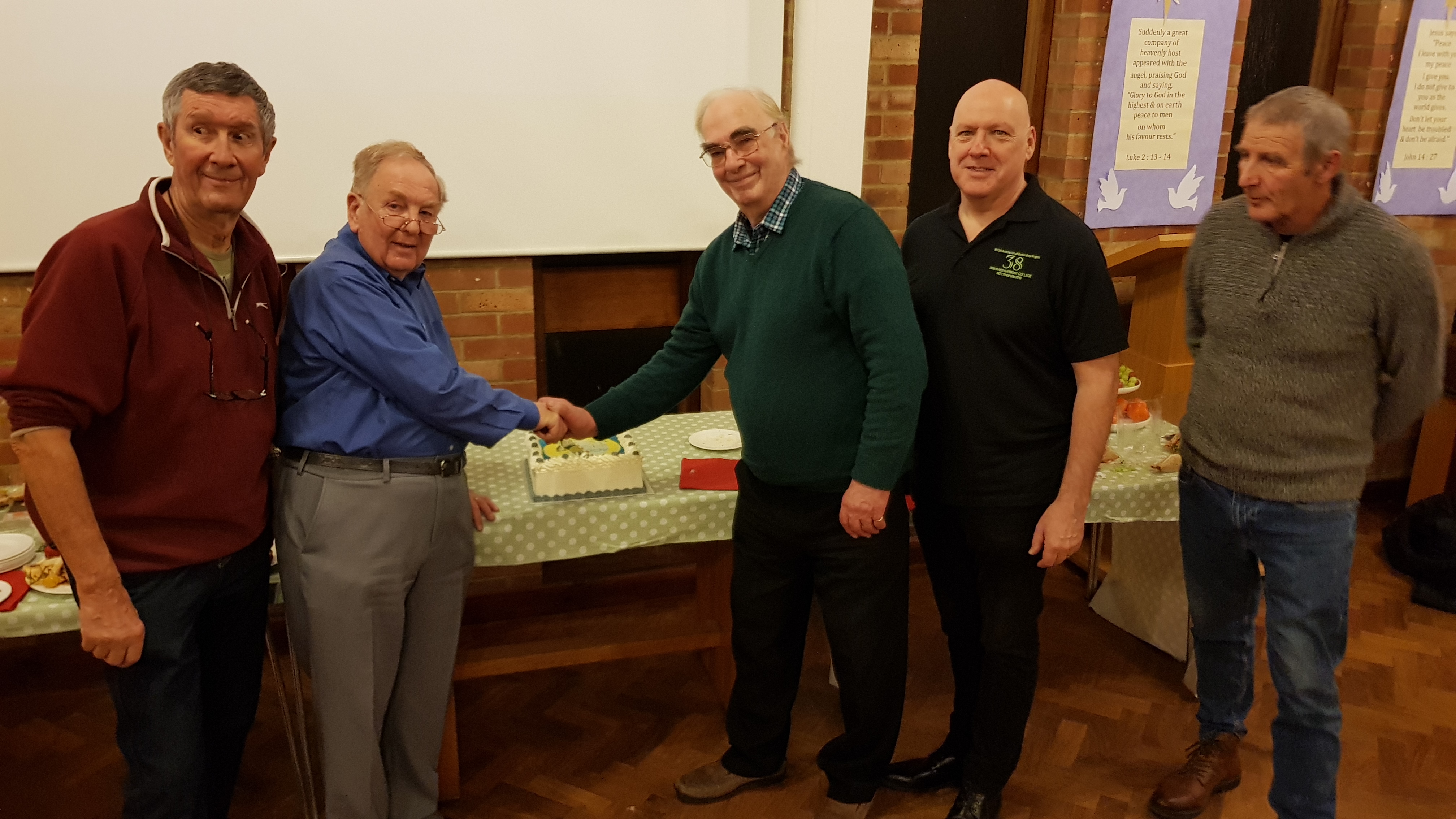 John Starr, Barry Andrews, David Holloway, Paul Moran and Dave Luckett
Along with some reminiscing, the evening included a lot of singing. Some songs old and some brand new.